Multidimensional artist BEA1991 and photographer and image maker Laila Cohen and present their take on "Camiel Fortgens, AW2018" – an editorial story and short visual shoot around the collection capturing the energetic essence of play during work; and the collective dynamic it dispatches.
They focused on the narrative that encompasses this energetic dynamic, and the practicality of Fortgens' soft cut normcore designs within the pursuits of everyday life.
Emphasizing the raw aspect of Fortgens' work, Cohen and BEA curate this documentary-style outlook that boils down to the essential, where no makeup was used and the whole shoot was a playful experiment. Laila Cohen shot the pictures, the aerial visual where soundtracked by BEA1991 and together they directed and curated this playful series.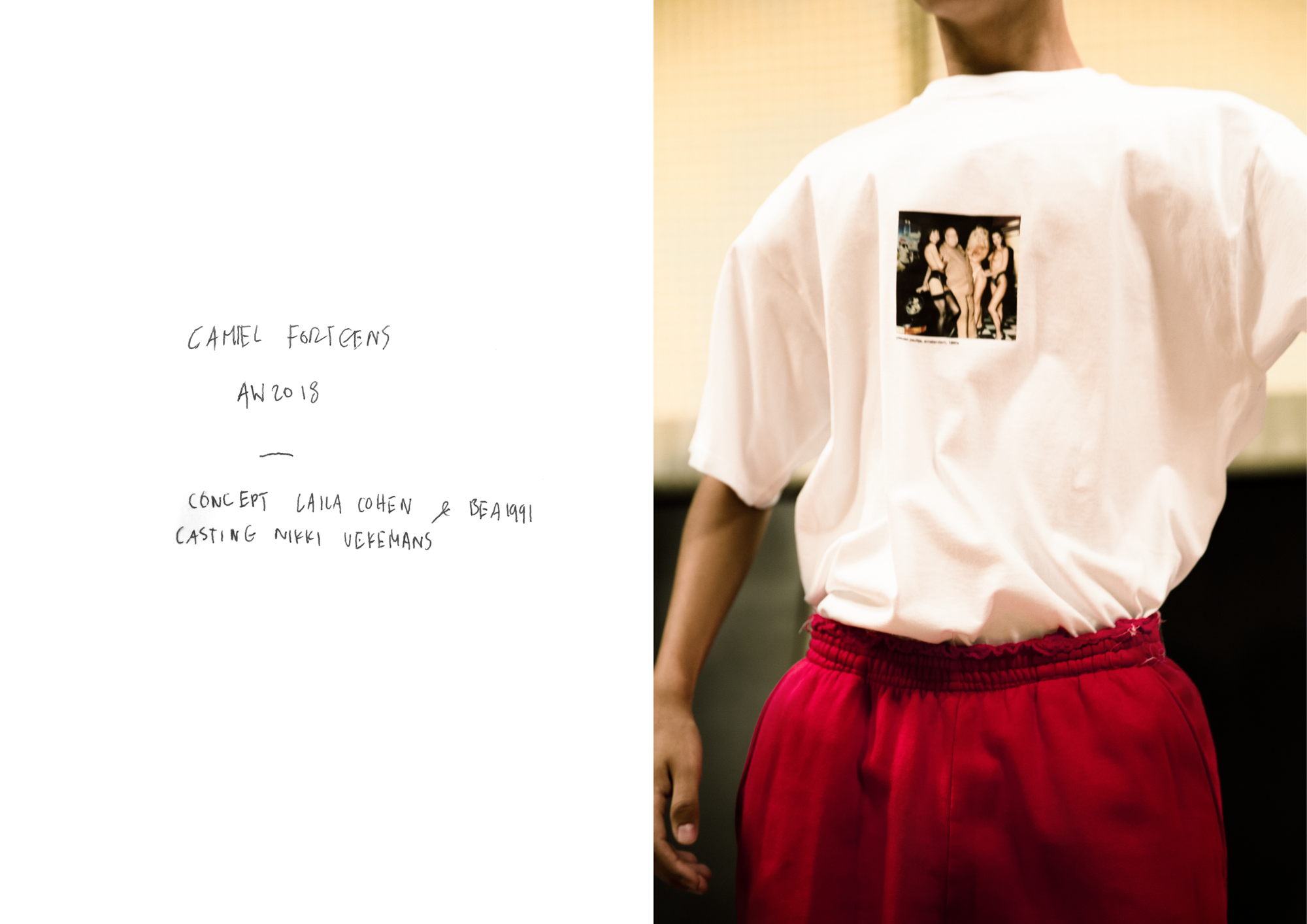 By Laila Cohen & BEA1991
Photography Laila Cohen
Casting Nikki Vekemans
Sound BEA1991
Visual Dim Balsem
Starring Kee, Pip, Jan-Dirk, Bea, Levi & Patrick