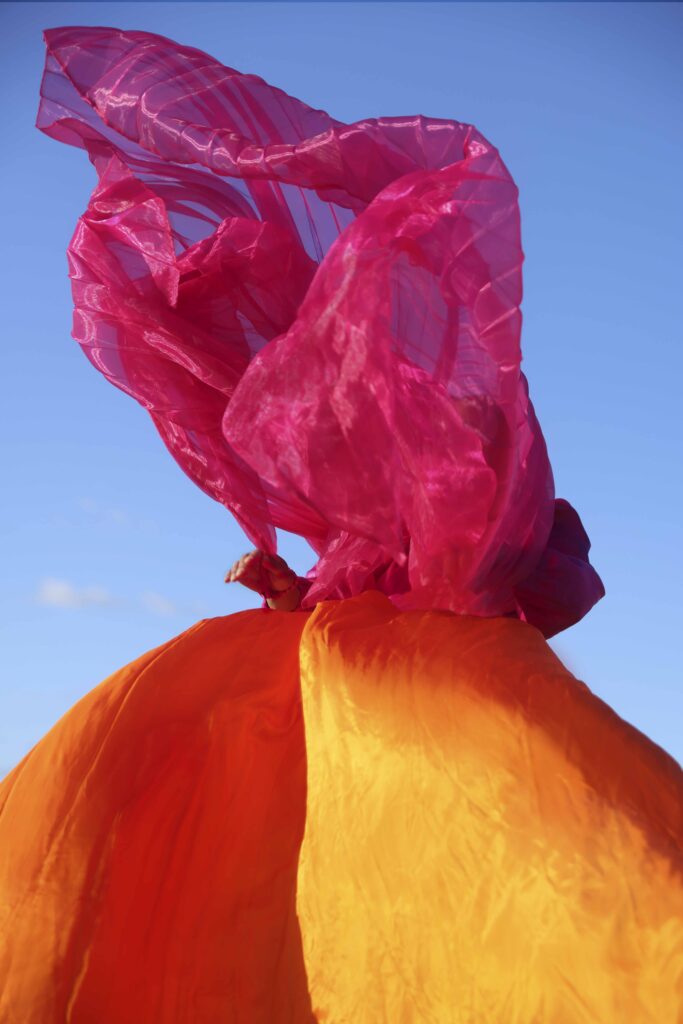 Laila Cohen is a freelance photographer and art director born in Amsterdam. She grew up as the daughter of a Dutch mother and a Jewish Moroccan father, who handed her a camera for the first time at age 6. Laila graduated from the Royal Academy in The Hague in 2013. During her studies, she interned at Annie Leibovitz and Ryan McGinley in New York.
Her photography work is the result of thoughtful and ongoing studies in colour, texture and shape, whilst her documentary approach challenges fashion conventions. Her original style and strong eye has enabled her to develop as a Creative Director.
Investigating the relationship between people and their surroundings, Laila's work is both intimate and empowering honoring the ambiguity of being a human. With a mixture of meticulousness and intuition, she builds mystical realms around the characters she captures, or as she put it herself: 'I want to catch the person and their universe.'
Laila's work has been featured in I-D, Neu Neu Media, and Vogue NL and she has worked with companies like Mercedes-Benz AMG, Ace & Tate, and adidas Originals. She is currently working on a series of personal projects and dividing her time between Amsterdam and Paris.
Clients & Publications
adidas originals Ace & Tate Extreme Cashmere Glamcult I-D NL Lilith Mag Lisa Konno Mercedes-Benz AMG Metal Magazine Neu Neu Media Nike Office Magazine Sony Music Spaces Works Teeth Mag The Forumist Tommy Hilfiger Vogue NL Zalando
Education
2013. Bachelor of Design, Royal Academy of Arts, The Hague
2010. Internship, Ryan McGinley Studio's, New York
2010. Internship, Annie Leibovitz Studio's, New York
Prizes
2016. Winner True Fashion Competition, book publication photography and design 'A Bright Day' exhibited at Pakhuis de Zwijger, Amsterdam
Exhibitions

2019.     Exposure. noun uncovering; putting in view or danger, Art Auction, Weserhalle, Berlin
2019.     BABA, Solo exhibition & collection presentation with Lisa Konno, Marineterrein, M-ODE, Amsterdam
2019.     We're in this together, NOBU Collection and photography presentation with Lisa Konno, De Kerk, Arnhem
2019.     NOBU, Collection, photography & film with Lisa Konno and Sarah Blok, Villa Mondriaan, Winterswijk
2016.     True Fashion Show, Prize Winner + Solo Exhibition, Pakhuis de Zwijger, Amsterdam
2014.     Grootstad, Solo Exhibition, SSBA Salon / Stadschouwburg, Amsterdam
2013.     World of suits, 15 Warren, Group Exhibition, 13 Warren Street, New York
2013.     Photo Town, Group Exhibition, Tolhuistuin, Foam Lab, Amsterdam
2013.    Blood, Sweat & Tears, Graduation Exhibition, Royal Academy, The Hague
For inquiries info@lailacohen.com IG More work available upon request.